Yas Island is one of the best tourist areas in Abu Dhabi. The island has a total area of 2,500 hectares, of which 1,700 hectares are allocated for the creation of residential property and entertainment facilities. The construction of the large-scale tourist complex cost the local authorities USD 40B to create and build.
A large number of world-class attractions are located on the territory of Yas Island, including premium restaurants, theme parks, a well-maintained beach and a shopping center. We have prepared an article about the best activities you can do on Yas Island with friends and/or family and children. The article also contains information about what to expect when you visit these places and parks, as well as the cost of tickets to visit the attraction.
Entertainment for shopping lovers – Yas Mall
Yas Mall is the biggest shopping mall in Abu Dhabi and is the second-largest retail center in the UAE, after the famous Dubai Mall in the emirate of Dubai. The area of the complex constitutes 2,497,227 sq. ft and there are 370 retail stores, a 20 screen cinema, 90 restaurants, several family entertainment areas, a supermarket, cafes and food courts, as well as underground parking for 10,000 cars.
There are both luxury and popular branded stores in Yas Mall, including DKNY, Mothercare, Adidas, Victoria's Secret, Virgin Megastore and many more.
The opening of Yas Mall was timed to coincide with the start of the Abu Dhabi Grand Prix Formula 1, back on November 19, 2014. A total of around USD 2B was spent on the construction of the shopping complex.
Yas Mall is directly connected to the Ferrari World theme park, so visitors can get to both the iconic attractions at once. The shopping center includes several entertainment areas:
Adventure HQ is a children's entertainment center with an area of 12,000 sq. ft and includes a climbing wall, a system of artificial caves, paths, rope bridges and a bungee. There are only 2 similar attractions in the world – in the UAE and Ireland. The attraction is suitable for children over 4 years old.
Dream Aero is a realistic flight simulator on a Boeing 747 airliner where visitors of the attraction can feel like real pilots, as all classes are conducted by an instructor. The cost of visiting the attraction is AED 300 pp (USD 82) for 15 minutes.
Fun Works is a children's playground with slot machines, cars, carousels and a ball pool.
Softair BattleZone is a shooting range with a platform for fighting with AirSoft weapons.
Opening hours: Sun-Thu 10am-10pm, Fri-Sat 10am-12pm

Contacts: info@yasmall.ae, +971-800-927-6255
Outdoor attractions
Yas Island
is a good choice for outdoor enthusiasts. In addition to the entertainment and shopping center Yas Mall, several sports facilities and world-famous theme parks, such as Warner Bros. World and Ferrari World, are located here. There is a well-maintained beach on the island, where you can go diving, surfing and yacht riding.
Yas Marina Circuit
Abu Dhabi Grand Prix Formula 1 races are held at the Yas Marina Circuit. This race track was used for the first time in November 2009, and cost the emirate AED 4.8B (USD 1.31B) to build.
Here you can not only attend the racing competition but you can also sign up for racing courses. The Yas Marina Circuit offers a rental service for Camaro Drag Racing and Aston Martin GT4 racing cars. The rental includes a training session with an experienced instructor and a trip as a driver. Rental prices start from AED 300 (USD 82) per hour.
There is a go-karting zone on the territory, which is suitable for all visitors aged from 8 years. The cost of a one-time visit (15 minutes) for children aged 8-12 is AED 60 (USD 16), for 13-18 years costs AED 120 (USD 33) and for adults is AED 170 (USD 46).
Opening hours: Daily from 3pm to 12am
Contacts: www.yasmarinacircuit.com

Yas Waterworld
The Yas Waterworld is another popular landmark on Yas Island, where there are more than 40 attractions and water slides on the territory of the attraction. More than AED 900M (USD 245M) was spent on the construction of the water park.
The most popular attractions of Yas Waterworld include:
Jebel Drop is a 3.9 ft high slide that offers a picturesque view of the entire park.
Slithery Slides – a network of indoor and outdoor water slides that eventually combine to form an open snake's mouth.
Bandit Bomber is a suspended roller coaster with a length of 1,804 ft.
Rush Rider is a wave pool for surfing.
A one-time visit to Yas Waterworld for adults will cost AED 270 (USD 74) and a children's ticket (provided that the child's height is no more than 3.6 ft) costs AED 220 (USD 60). You can also purchase a ticket for 2 or 3 days and an annual subscription, in which the subscription price can reach AED 1,595 (USD 434).
Opening hours: Mon-Wed 10am-6pm, Thu 12pm-10pm. Ladies' day is held in the park on Thursdays where attractions are open only for women and children under 8 years old. Fri 12pm-7pm
Contacts: +971 2 496 8000
Ferrari World
This theme park is dedicated to Ferrari cars, and has 37 rides in the park, including the fastest roller coaster in the world – Formula Rossa. The speed of movement on this attraction is up to 149 mi/h.
There are 23 attractions for younger children in the park, which include Junior GT driving school for kids, Nello's Adventureland playground, a swimming pool simulating the waterways of the Italy RC Challenge, a Junior Training Camp with climbing areas, outdoor games and suspension bridges, and much more.
Various cafes and restaurants are available for visitors to enjoy when they visit the park. There are also Ferrari branded retail stores here. A one-time visit to the park costs AED 295 (USD 80), and an annual subscription will cost AED 995 (USD 271).
Opening hours are subject to change due to precautions against COVID-19. You can clarify all the details by phone at (+971) 2 496 8000 or by e-mail: contact@yasconcierge.com.
MAD
MAD is one of the best nightclubs on Yas Island, which hosts fun-themed parties and concerts by world-class performers. Bruno Mars, J Balvin, Red Hot Chili Peppers, Usher and other popular artists have previously performed here. An animated LED screen is installed in the club room to create an unforgettable atmosphere.
Opening hours: Thu-Fri 11pm-4am
Contacts: 055-834-6262
Warner Bros. World
This is one of the most popular theme parks on Yas Island. The implementation of this project cost USD 1B and the area of Warner Bros. World reaches more than 1,646,878 sq. ft and accommodates 29 themed rides. The park is dedicated to the Warner Bros. animated universe and is divided into 6 thematic zones:
Gotham City
Dynamite Gulch
Warner Bros Plaza
Cartoon Junction
Metropolis
Bedrock
Warner Bros. World is designed primarily for children and embodies popular characters from the Looney Tunes, including Bugs Bunny, Tasmanian Devil, Daffy Duck, Scooby-Doo, Flintstones, Batman, Superman and heroes of the popular DC comics. The cost of a one-time visit is from AED 295 (USD 79).
Opening hours: Sat-Wed from 10am to 6pm, Thu-Fri from 10am to 10pm
Contacts: +971 60 0511 115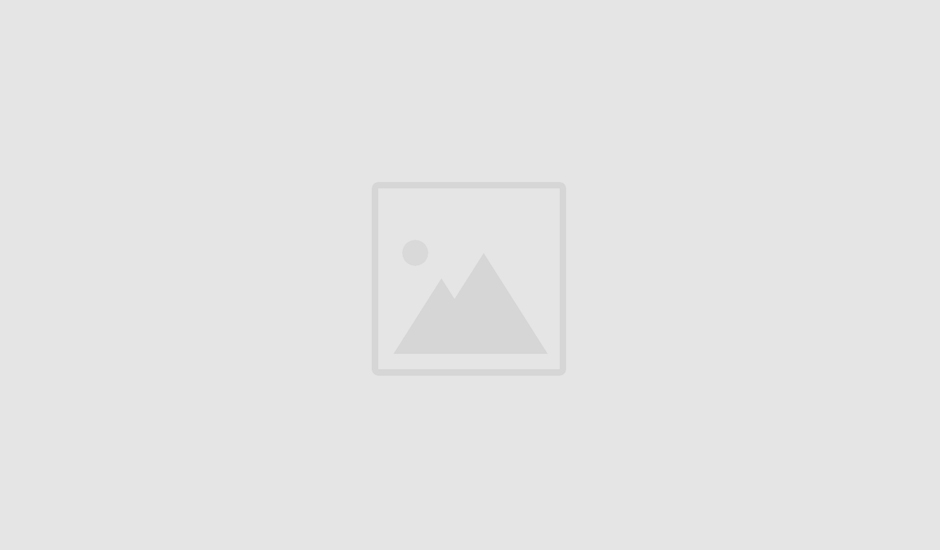 Yas Beach
Yas Beach is a good choice for lovers of beach holidays and sea sports, as you can go scuba diving, kayaking and sailing. The area also has several cafes, restaurants and bars which are located along the beach. In addition, Yas Beach has a volleyball court, adult and children's pools, an outdoor gym, a chaise lounge area, umbrellas and a chalet.
Beach access is paid and costs AED 50 (USD 14) for adults and AED 25 (USD 7) for children over 8 years old. Children under 8 years old can visit the beach for free. Access to the beach is also free for most guests of local hotels.
Opening hours: 10am-7pm
Contacts: +971-56-242-0435
Yas Links
Yas Links is one of the best golf clubs in the emirate, in which one of the world's leading golf course designers, Kyle Phillips, created the Links Golf Course. The territory of Yas Links includes an extensive range of entertainment, such as world-class golf playing facilities and training grounds, a modern gym, a swimming pool and a spa. Here you can also take private golf lessons with a professional coach and visit the restaurant. The entrance fee for club members is AED 595 (USD 162).
Contacts: +971-2-810-7710
Du Arena
Du Arena is an ideal place for fans to see and hear live music. The concert venue can accommodate up to 35,000 spectators and artists such as Madonna, Metallica and Justin Bieber have all performed here. Du Arena regularly hosts dinner parties, charity balls, festive events and corporate parties.
Contacts: +971-02-509-8143
Review of the best restaurants
There are 9 licensed world-class restaurants on the territory of Yas Island. Below we detail what makes each one special.
Aquarium
The Aquarium restaurant specializes in seafood dishes, but visitors can also try alternative meat and vegetable dishes, alongside original cocktails and hookah. The restaurant offers an extensive selection of Italian and Asian cuisine, with the tuna steak and seafood paella among the best and most popular.
The restaurant regularly hosts corporate events, themed parties and festive banquets. An outdoor terrace with a gorgeous picturesque view of Yas Marina is another advantage of dining at the Aquarium.
Opening hours: Sat-Wed from 12pm to 1.30am, Thu-Fri from 12pm to 2am
Contacts: https://www.aquariumyasmarina.com; +971-02-565-0007
Cipriani
Cipriani is an authentic Italian restaurant that was designed by Florentine architect Michele Bönan. The restaurant has been operating since 2010 and you can find specialty dishes from Harry's Bar in Venice, as well as classic Italian cuisine on the menu.
Risotto Primavera with vanilla cream, meringue and baked tagliolini and MILANESINE veal with tomato salad are the best dishes in the restaurant. Cipriani also offers an extensive selection of delicious pizzas.
Opening hours: Daily from 6pm to 12am
Contacts: yasisland@cipriani.com; +971-2-657-5400
Stars `N` Bars
Stars 'N' Bars is a classic American sports bar with specialty snacks and craft beer. Visitors to the bar can entertain themselves by watching a sports match, play billiards, pinball or table football.
The Stars `N` Bars menu is made with the best American traditions. Here you can try branded burgers, fish and chips, Mexican tacos, branded ribs and wings.
Contacts: +971-02-565-0101 info@starsnbars.ae
How can we help?
Our company Metropolitan Capital Real Estate LLC is one of the best real estate agencies in the emirate of Abu Dhabi. We are ready to help you choose the best complexes and communities to buy ready-to-live-in properties and off-plan projects for both living and investing, including commercial properties for businesses.
Our agency has an extensive portfolio of real estate throughout the emirate and is the official representative of major developers such as Reportage Properties,
Aldar Properties
and IMKAN. Our experienced specialists at Metropolitan Capital Real Estate will help you with renting or
buying a property
that meets all your goals and interests.